Have you been feeling depressed or anxious? Having been a researcher on the REVAMP depression study and Harvard-Brown Anxiety Research Project, I have experience with individuals managing these issues.  Using Cognitive-Behavioral Therapy (CBT) techniques, we work together to understand what the causes are and develop practical tools and solutions that you can use for a lifetime.
Are you having difficulty with disturbing memories of a traumatic event?  Are you experiencing chronic pain or have you been diagnosed with fibromyalgia, RSD or migraines?  I use Eye Movement Desensitization & Reprocessing (EMDR) to help you work through post-traumatic stress and to help alleviate chronic pain issues.
Learn More
If you are struggling with an issue or are looking for a technique I haven't mentioned, feel free to reach out so we can discuss whether I have the experience and training to help you.  If you are faced with a life dilemma, I can be a sounding board and provide support and constructive feedback to help you resolve your current problem.  Click below for a short list of issues we can work on together.
Learn More
Together we will collaborate on goals for your counseling.  Clients have appreciated my ability to listen without judgement or without taking sides.  They have described me as an "anchor" because I assist you in staying grounded on your journey to creating a life you want.  They have also taken comfort in knowing that I am a "bulldog" in that I advocate for your well-being, help you find your strength when you are in a rough patch, and help you stay accountable to yourself in finding your happiness, whether you are a couple or an individual.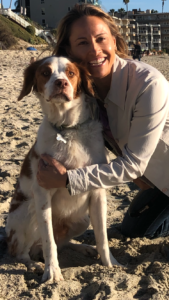 Complementary 30-minute office consultation
Let's talk and find out if we are a good fit for each other.